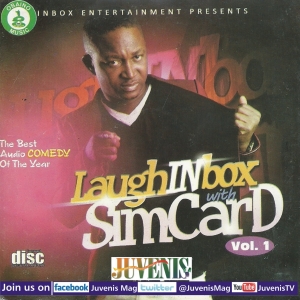 Laugh Inbox (Vol. 1)

by:

Simcard

year:

2014
Simcard whose real name is Stanley Akpos Ghweleke is one of the fast-rising comedians in Nigeria who is on the verge of breaking into the big league.
He just released his audio comedy CD 'Laugh Inbox with Simcard Vol.1' that is enjoying massive airplay across radio stations in Nigeria. Listen to the full CD brought to you by JUVENIS.